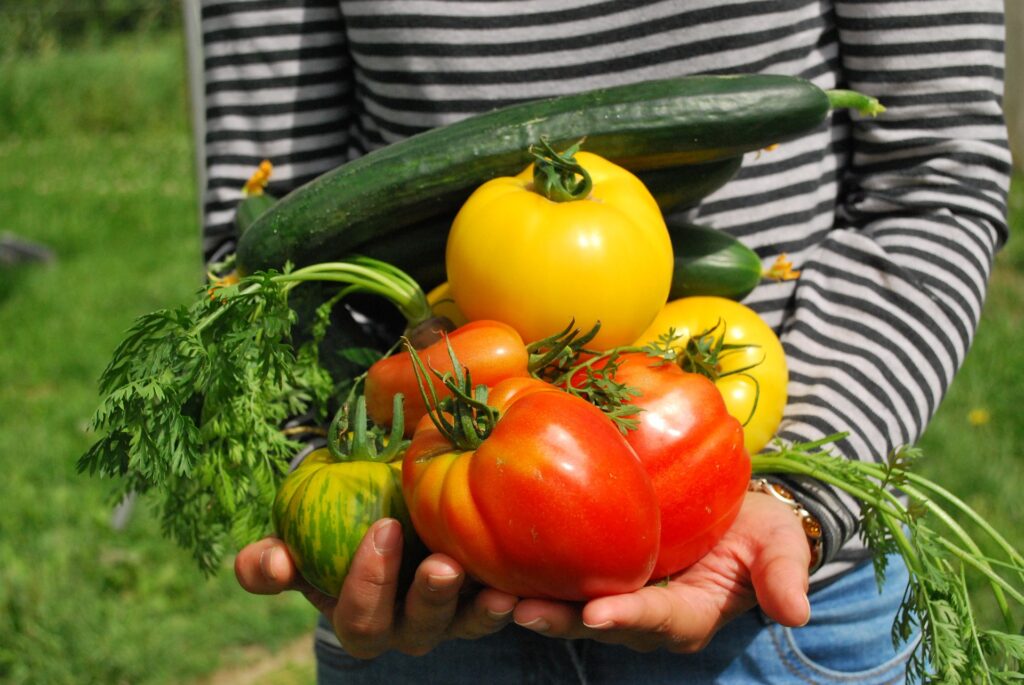 Regional delicacies are very popular on Mallorca. Fruit, vegetables or fish and meat from the farmer are not only healthy, but also sustainable. You can also buy regional food on markets or in selected shops. By buying, you support local farms and also help to reduce pollutant emissions.
Regionally grown products are not only more intense in taste, but also richer in ingredients that are beneficial to our bodies. Fruits and vegetables are harvested after season and can therefore fully ripen. The result is a wonderful aroma.
Benefit from the pleasant climate on our beautiful sunny island and thus also from the delicacies that ripen and grow here. Here in the northeast, there are also a few places that we would like to support and recommend.
Ses Terres
Ses Terres is a farm in the municipality of Artà. Pedro Osuna and his family stand for fresh products grown with care and dedication. On the farm you can get seasonal fruit and vegetables, as well as lamb meat. They also offer processed products such as oils, jams, preserves and dried products.
Carretera MA4042 Artà – Canyamel, km. 2,3, 07570 Artà
Tel.: +34 610 925 192
E-mail: info@sesterres.com
Butcher's Shop Cala Mesquida
For over 20 years Harald Brill and his wife Anita have been standing for tradition. Best meat and sausage specialities are 100% self-produced. They work closely with regional farmers and always pay attention to the excellent quality of their products. You will always find regional specialities updated daily.
Carrer Moll, 07589 Cala Mesquida
Tel.: +34 626 421 501
Fet a Son Garrova – Cheese Dairy
The family business Fet a Son Garrova is located in Sant Llorenç des Cardassar. Maria Tortella and her family are specialised in making goat's cheese from the milk of free-range animals. The result is excellent cheese, matured and semi-matured thanks to a lot of time, effort and love. Products are sold directly from the farm. The family will gladly inform you about the exact production process during a visit.
Polígono 6, parcela 518, 07530 Sant Llorenç des Cardassar
Tel.: +34 619 888 937
E-mail: fetasongarrova@gmail.com
Binifela – Chicken Farm
In 2019, organic farmer Marçal Ribas took over Finca Binifela between Capdepera and Cala Ratjada. Primarily, he is dedicated to free and organic chicken farming and the distribution of chicken meat and eggs. However, you can also buy products such as vegetables, herbs, dried products, fruit and honey directly from the farm.
Camí Pi de s'Horta, 3 Cala Ratjada 07590 Capdepera
Tel.: +34 699 795 325
E-mail: fincabinifela@gmail.com
Enjoy regional delicacies on the sunny island of Mallorca!